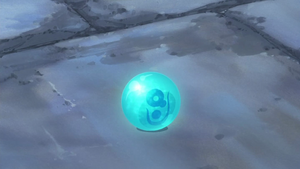 The Aqua Stone is one of three mystical stones being collected by the antagonists of the series.
Appearance
Edit
The Aqua Stone grants its holder limited power to create things with water, such a a sword.
The Aqua Stone was hidden inside a temple complex hidden under a lake. To open to door to the room it was in, a puzzle revolving around tiles needed to be solved first.